League of Angels - Fire Raiders new update is coming soon, bringing NEW Angel "Astrea" and new hero "Mystic Warden". Let's take a sneak peek!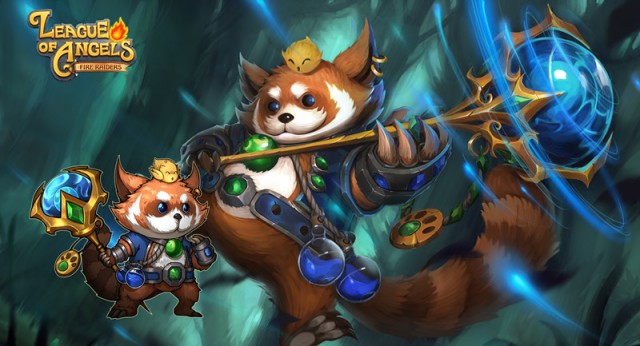 From the hidden forests of Elysium comes Mystic Warden, a ember of the Red Panda tribe and a master alchemist. Like most dwellers of the forest, Mystic Warden is naturally timid and cautious, but inside lies an unquenchable curiosity that pushes him to explore the world. As a powerful alchemist, Mystic Warden is an expert on the study of magic, including magical items and elixirs. His self-crafted magical staff holds explosive magical energies while his elixirs contains powerful enchantments.

【SKILL DESCRIPTION】
Magic Explosion: An explosive force of magic damages a vertical column of enemies and silences them, while increasing the attack of the team for 2 rounds.
Mystic Arrow: An arrow of pure magic deals damage to the enemy with the lowest HP while restoring own Rage, deals extra damage to enemies below 50% HP.
Magic Elixir: A Magic Elixir that restores HP and Rage.
Preparation: At start of battle increase own Rage and Hit.
Mystic Might: Greatly increase max HP and Magic Attack.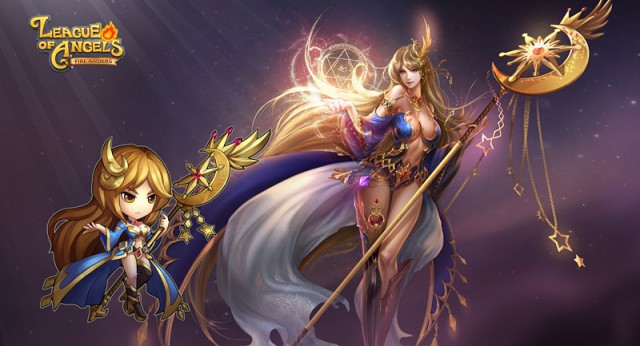 Since ancient times, people have looked upon the stars with great curiosity. The unreachable, glimmering lights littering the night sky was studied and grouped into constellations, each said to have unique properties. A mysterious force rules over these constellations, and that force has now descended on Elysium. The Angel Astrea is as graceful and brilliant as the starry sky, and her astral abilities is a powerful addition to the League.

【SKILL DESCRIPTION】
Skill A: Starfall damages all enemies and stuns them for 1 round, and reduces their Defense by 15% for 2 rounds.
Skill B: Astral Strike damages 3 enemies with the lowest HP, silences them, and prevents them from generating Rage for 2 rounds.
What you guys think about this new angel and hero? You can know more on their official Facebook fan page, and if you play League of Angels - Fire Raiders, please prepare for the update by binding game progress to GTArcade/Facebook/Google+/Game account now! League of Angels - Fire Raiders' team will keep players updated on when version 3.7 will be available on Google Play and the App Store.
Download free:
iOS: https://goo.gl/BMOjEp
Android: https://goo.gl/2jonKR
Amazon: http://goo.gl/SW4KsE

Additional Information:
Try League of Angels - Fire Raiders absolutely free by visiting the following link: http://angelmobile.gtarcade.com/
For regular updates, be sure to follow League of Angels on Facebook at: https://www.facebook.com/LeagueOfAngelsMobile
Forum: http://community.gtarcade.com/group/2073
Instagram: https://instagram.com/leagueofangels_fireraiders
GTArcade Game Platform: http://www.gtarcade.com