League of Angels - Fire Raiders' new update was just been released today that brings a new progression system, new Angel, new Hero, and more improvements to the game! The update is available from Google Play, the App Store and Amazon. Download now and enjoy all new content on for the best free to play strategy RPG on mobile!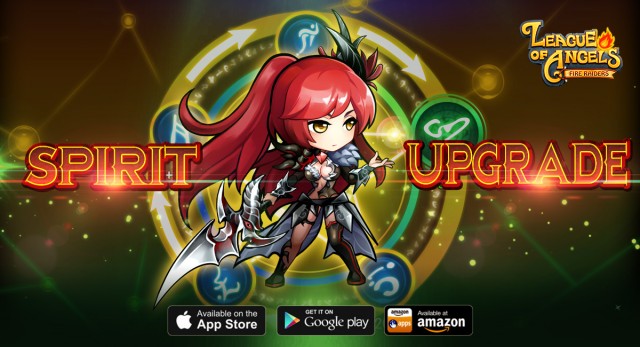 New Hero Progression: Spirit Upgrade
Update 3.7 adds a new way to upgrade and strengthen your Heroes in Fire Raiders. When a Hero has reached 5 stars, the Star Upgrade button will lead to the new Spirit Upgrade feature. Spirit Upgrade will require normal Hero Soulstones and new Spirit Stones, which can be obtained from Mystic Divine, Arena points rewards, Arena Shop, and Point Tournament Shop. The upgrade method is like a rotating dial, each upgrade will add the specified stat to your total bonus and move to the next. Spirit quality will increase after a specific number of upgrades: White, Green, Blue, Purple, Orange.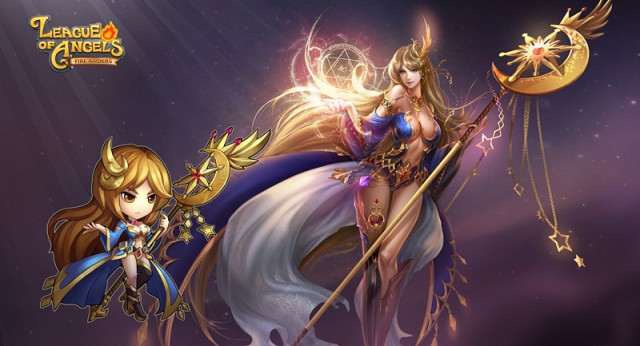 New Angel: Astrea
Astrea is the next Angel to arrive in Elysium. Astrea is as graceful and brilliant as the starry sky, and her astral abilities is a powerful addition to the League. Her combat skills, in addition to dealing damage, are focused on reducing the Rage and defense of enemies. As an Angel that is able to deal damage and weaken enemies greatly, Astrea is sure to become a powerful Angel for your formations!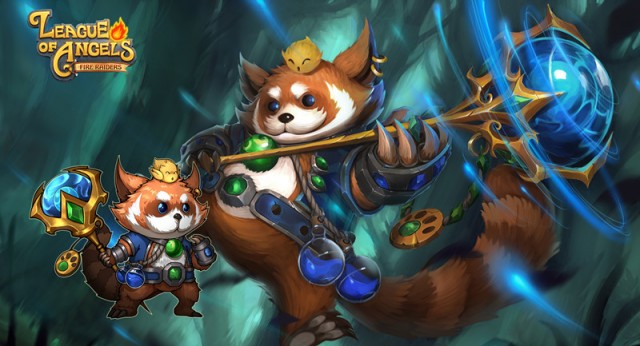 New Hero: Mystic Warden
From the hidden forests of Elysium comes Mystic Warden, a member of the ancient Red Panda tribe and a master alchemist. Like most dwellers of the forest, Mystic Warden is naturally timid and cautious, but inside lies an unquenchable curiosity that pushes him to explore the world. As a powerful alchemist, Mystic Warden can create powerful explosions and use magical elixirs to buff his team.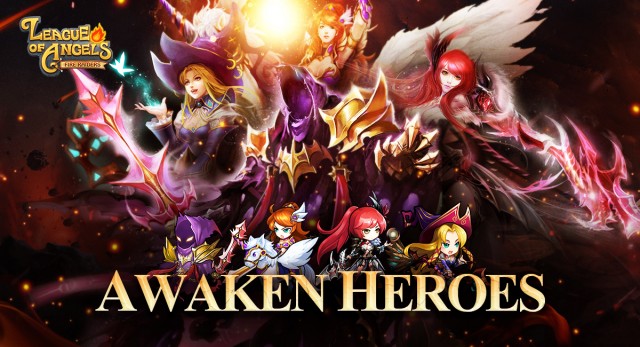 New Awakened Heroes
Another wave of Awakened Heroes is here! This time Blue Witch, Valkyrie, Shadowraith and Alyssia have gained the power to awaken. Awakened Heroes get an additional combat skill, bonus stats, and most importantly, a new appearance!
Other Additions and Optimizations
1. Players can now exchange Diamonds for Boost Gems in Arena Shop
2. Adjusted VIP weekly gift contents
3. Adjusted Arena points so that losses will now also reward 2 points
4. Increased Gold from Arena daily rank rewards
5. Increased Gold from Arena points rewards
6. Demon Hunter: Increased damage of Dark Crossbow
7. Nether Knight: Increased damage of Judgment of Light and chance of Spirit Hero Guardian
8. Alyssia: Increased skill damage
9. Adjusted Dawn's Emblem position to Orb of Mage
10. Added items that can be sold for Gold or Potions to some Shops
11. Optimized speed when tapping Runes
12. Added prompt to obtain Boost Gems when player does not have enough
13. Can now tap on materials when upgrading Emblem Crystal to jump to Guild Treasure Shop (Diamond)
14. Added new Awakened character models for Zweihander, Astral Child, Blue Witch, Earthshaker
15. Zweihander: Sword Master skill now gives DEF instead of ATK, Sweep All chance increased to 100%, Martial Will now adds Resilience
16. Astral Child: Ray of Light max HP bonus increased, now adds Resilience
17. Blue Witch: Arcane Missiles now fires 4 missiles
18. Earthshaker: Increased Earthquake's stun chance, Battle Veteran now increases Resilience, Earth Oath now increases DEF
19. Increased daily Gold income limit for hired Guild Mercenaries
Download League of Angels – Fire Raiders now from Google Play, the App Store and Amazon. Players can log in and check out all the new content! Visit the official Facebook fanpage, website, and forums for the latest news and events. Play League of Angels - Fire Raiders now and experience one of the best free to play strategy RPG's on mobile!
Additional Information:
Play League of Angels - Fire Raiders absolutely free by visiting the following link: http://angelmobile.gtarcade.com/
For regular updates, be sure to follow Fire Raiders on Facebook at: https://www.facebook.com/LeagueOfAngelsMobile
About GTArcade:
GTArcade is a leading developer and publisher of free online games. With its guiding principle of "sharing simple joy," GTArcade has created award-winning MMORPG and strategy games for browser and mobile platforms around the world. Visit www.GTArcade.com today and play all our games for free!