The wait is finally over! We are excited to announce that Legacy of Discord – Furious Wings has officially launched worldwide on Nov 11th for iOS and Android. The free to play MMORPG offers an intense hack 'n slash experience with deep RPG progression right on your mobile devices!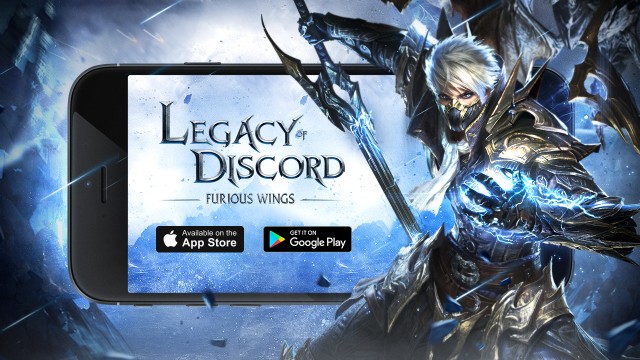 Legacy of Discord was specifically designed to push the limits of mobile graphics while optimizing performance on mobile. As highlighted onstage during WWDC 2016, Apple's annual developer's conference, the game was praised for its stunning visuals and smooth gameplay. Experience intense real-time combat as you hack, slash, and blast your way through a gorgeous fantasy world filled with epic bosses and endless loot.
Blast Your Way Though A Vast Fantasy World!
The story takes place in a world ravaged by war and engulfed in darkness. The "Crystal of Light" has become the last beacon of hope. From the power of the ancient Elements within the Crystal of Light, a new race was created to be the world's saviors: Humans. Born with the innate ability to harness the Elements and the courage to stand against the darkness, the most gifted humans are known as Guardians.
Legacy of Discord is a next-gen action RPG that offers 3 distinct and powerful classes for players to choose from - Berserker, Sorceress, and Bladedancer. Each class has their own unique set of flashy skills. With a tap, players can rain down fiery meteors and send phantom dragons to crush their enemies. The visceral real-time combat and tight controls allow players to use their reflexes and positioning to overcome the most extreme challenges.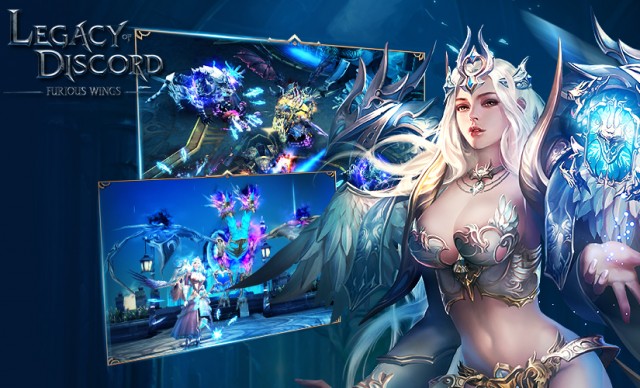 Party With Friends To Raid Dungeons!
Test your skills in a variety of PvE modes such as Story Campaign, Boss Challenges, Trials, and more. If you can't do it alone, invite friends for some co-op action! If PvP is your calling, take on rivals in the Arena or engage in large-scale PvP battlegrounds like Guild War; best of all, it's all in real-time!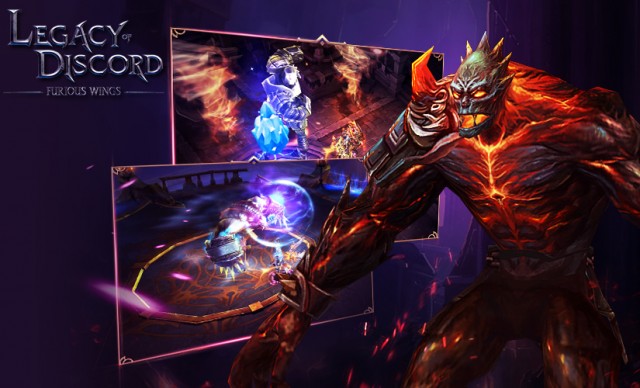 Evolve Your Character With Endless Customization
Legacy of Discord also provides a ton of customization options for players to develop their characters. One of the game's main features are the powerful Wrathwings that grant immense power. Each Wrathwing is visually distinct and with full animations and stunning effects. Players can also customize their characters with thousands of weapons, armor sets, battle pets, and more! Watch as your character transforms from a novice fighter into a mighty champion decked out in dazzling armor.
There are many ways to take part in the launch festivities and earn yourself some very valuable gift codes. Be sure to visit the official website and Facebook page to stay updated and get a competitive edge!
Additional Information:
Try out Legacy of Discord – Furious Wings by visiting the following link: http://lod.gtarcade.com/
For the latest news and updates, follow Legacy of Discord – Furious Wings at
https://www.facebook.com/LegacyOfDiscordFW
and check out the forums at:
http://community.gtarcade.com/forum.php?gid=3098