Equip Your Heroes with Thanksgiving Equipment!

Happy Thanksgiving!
As you are preparing for your own Thanksgiving, League of Angels has also prepared a new Thanksgiving event just for you! From

Nov.21st to Nov.25th

(server time),decorate your own Thanksgiving table and obtain wishing points, and you will be able to claim lots of rewards. Rewards include the special

Thanksgiving Equipment

. Come and learn more about it!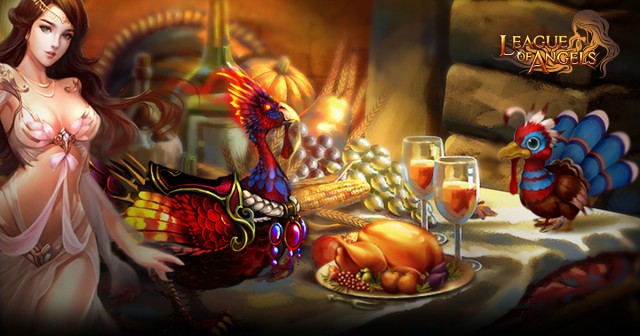 The event is made up of two parts: Thanksgiving Upgrade and Thanksgiving Wish. The more wishing points you get, the better rewards you will be able to get. The higher the level, the better the rewards.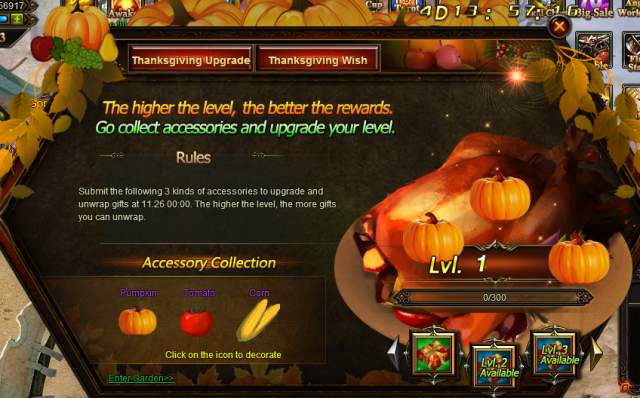 >How to get higher levels
Decorate the Thanksgiving Table as you like. Pumpkins, tomatoes and corn are all at your disposal. To decorate 1 time requires 10 Pumpkins, 10 Tomatoes, or 10 Corn.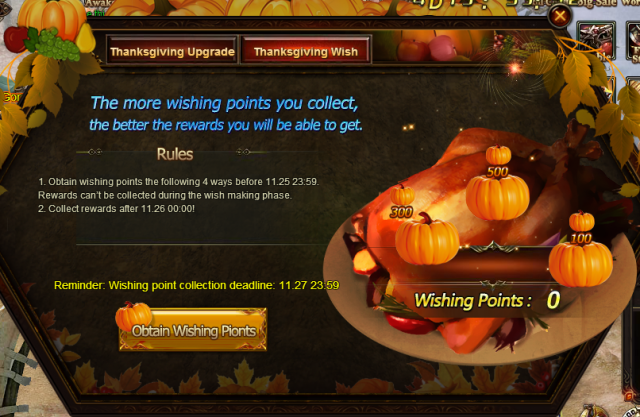 >How to Obtain Wishing Points
Remember: The more wishing points you get, the better rewards you will earn. To give players a chance to get a lot of points, there are four ways to obtain the points.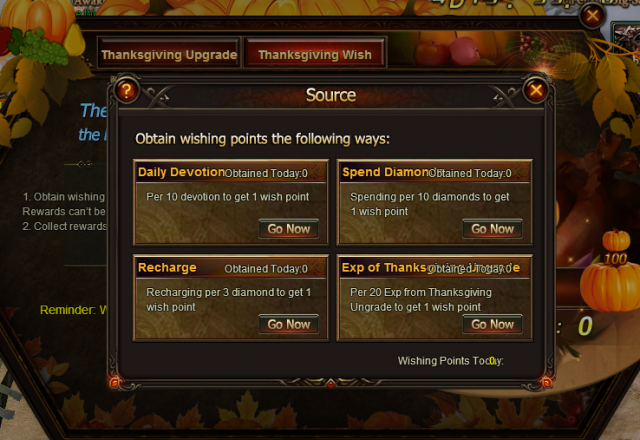 >Where to get the Pumpkins/Tomatoes/Corn
All the accessories will be available in the Garden Shop. Enter Garden and start planting them now!
Additionally, you can also find them in Hot Events and Shop. Go get 'em!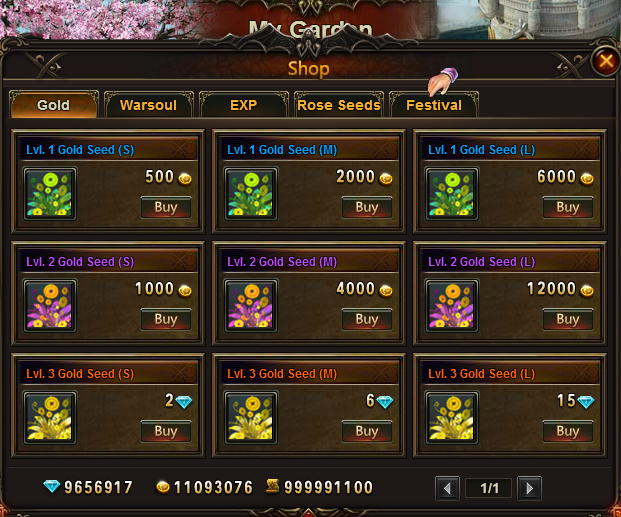 >What are the rewards?
Thanksgiving Equipment! Open the gift boxes and equip your heroes! Use them to triumph over your enemies!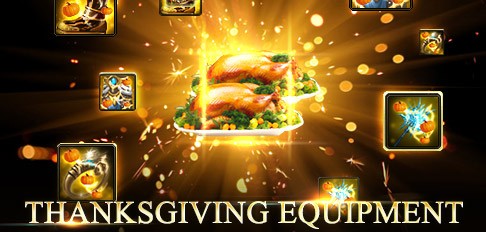 Hope you will enjoy this new event and explore more ways to play League of Angels!
About League of Angels
League of Angels is a free MMORPG featuring intense combat and beautiful visuals, making it one of the best online games in its genre and awarded "Best Browser MMO of 2015".