The prince of gingerbread men has escaped from the royal oven! Fully decorated for the holidays, this Candy Prince has ran off to participate in the Angels' Christmas Party! But he won't stay for long, as he will leave Sapphire once December ends. Will you be able to catch this gingerbread prince before then?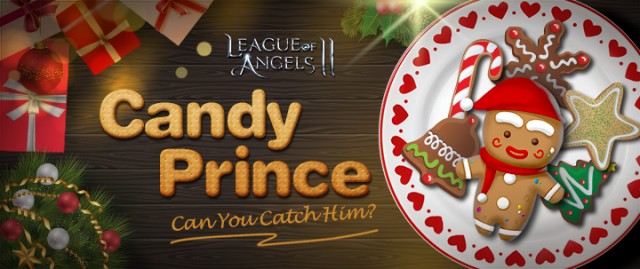 Candy Prince is a Mythic Battle Pet with an deliciously adorable appearance, but don't let his sweet coating fool you; he is a mighty ally on the battlefield. The most unique part of this Battle Pet is that he does not require Shards for Augmenting! Players will only need to spend Bloodstones, allowing for much quicker progression!
◆Candy Prince Skills:
Snow Boulder

(Ultimate Skill): (Lv.1) Summon a giant snowball to deal

(176%+60) DMG

to all enemies and

reduce their AGI by 11%

for 1 round.
Ice Lance

(Normal Skill): (Lv.1) Launch an ice lance to dea

l (187%+60) base DMG

to the enemy's front row; the lower the targets' HP, the higher the damage.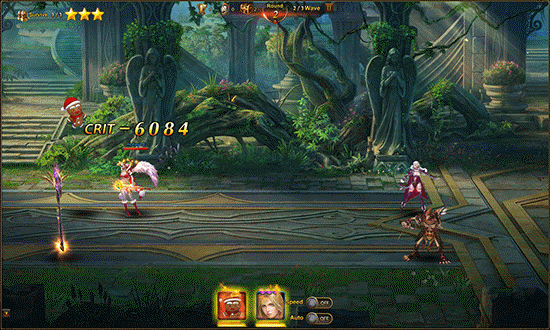 Starting Dec. 21st, the Candy Prince will show up in Events! However, as the exclusive Christmas pet, he will leave Sapphire after December, so don't miss your chance!
Additionally, to welcome our special guest, the Angels have opened the 6th Grace slot for Battle Pets! Warriors can add a new member to your Pet Squad and boost your B.R. even further! A special item is required to unlock the 6th slot, and only the King of Tycoon will have the privilege!
The exciting Christmas Party is just beginning! Amazing new Christmas-themed content and events will be coming one another another! Join the most popular free to play MMORPG with millions of players all over the world! Play League of Angels II today!
Official Site: http://loa2.gtarcade.com
Forum: http://community.gtarcade.com/forum.php?gid=3014
Facebook Fan Page: https://www.facebook.com/LeagueOfAngels2
GTArcade Game Platform: http://www.gtarcade.com