Winter is setting in and 2016 is almost over. As we near the end of the year, one of the most festive holiday, Christmas, has finally arrived to bring joy... and presents! The League of Angels II grand Christmas party is all set and just waiting for warriors to join! So what are you wearing to the party? How about the new Merry Christmas suit!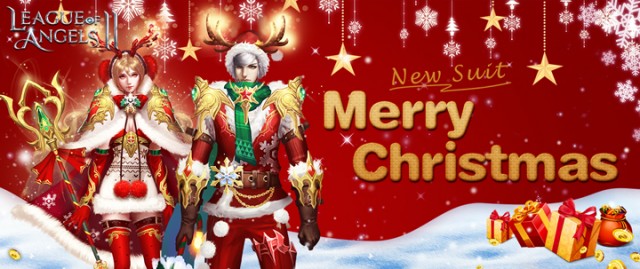 This outfit just screams Christmas spirit with its classic red and white Santa design, as well as green and gold to really make it stand out. Meanwhile, the weapons are wonderfully designed as well. The female character's weapon is a snowflake staff, while the male character's is a sword with snowman decorations! Spread some Christmas cheer, one battle at a time!
Merry Christmas is a Mythic suit that includes outfit and wings. Collect 1 to activate 1 skill, and collect 2 to activate both skills.
▶
Suit Skills:
Ice Shard

: Fire an ice shard to deal (149%+50) DMG to the enemy front row, if this skill Crits, targets are also Stunned for 1 round.
Raining Gifts

: Christmas presents rain from the sky to deal (480%+150) total DMG split among all enemy targets.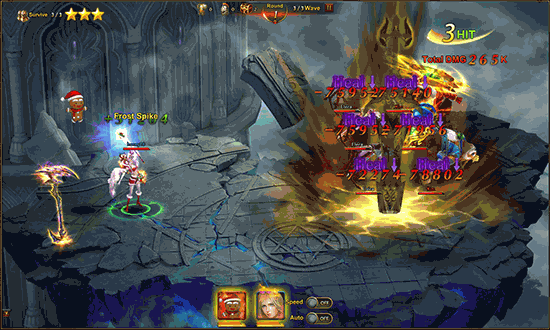 This suit will be available during the Christmas Party event from

Dec. 21 to Dec. 24

, so don't miss this great opportunity!

And the exclusive and limited Battle Pet Candy Prince is also on sale right now!

Log into League of Angels II now to see all the wonders that Christmas as brought! Merry Christmas and Happy Holidays to all!
Official Site: http://loa2.gtarcade.com
Forum: http://community.gtarcade.com/forum.php?gid=3014
Facebook Fan Page: https://www.facebook.com/LeagueOfAngels2
GTArcade Game Platform: http://www.gtarcade.com