League of Angels II (LoA2), already endorsed four times by Facebook, continued its legendary story and was named as one of Facebook's 2016 Best Web Games on December 21, 2016.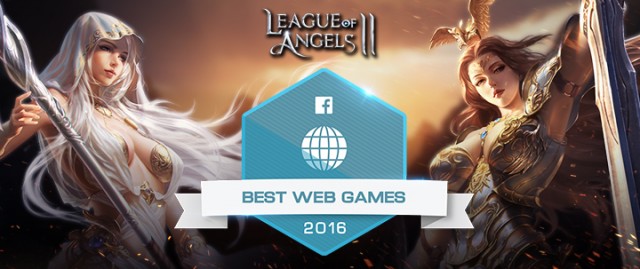 League of Angels II Honored as Facebook's 2016 Best Web Game
Facebook's appreciation of LoA2
As the world's largest game platform, Facebook operates several thousand games and provides game services to over 550 million global players every month. Competition among web games is particularly fierce on the platform. Nevertheless, the game giant has been granted LoA2 multiple prizes since its debut.
After LoA2 was launched in North America in April 2016, it has been selected by Facebook as Featured Game of the Week in April, June, October and December and recommended to global game players across different platforms including Facebook Games Center, Gameroom desktop app and Facebook Games homepage.
Best Games of the Year is Facebook's annual tradition which evaluates the user rating, growing capability and overall quality of the games. 24 games were picked as winners and only 8 of them were Web games. LoA2 outplayed its competitors with its premium quality and reputation.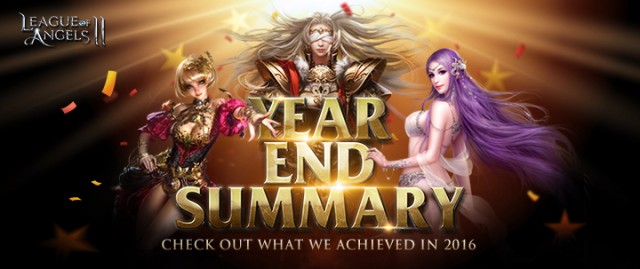 League of Angels II 2016 Year End Summary and Feast of League of Angels series
Booming popularity of LoA series
As the most important IP in Gtarcade, League of Angels series have long been a focus among the insiders. The first Web game League of Angels I won Facebook Best New Game early in 2014. It was launched in 150 countries and regions and played by more than 200 million global users, with the peak monthly revenue reaching 25 million dollars. The subsequent mobile version of League of Angels once topped the iOS top-grossing list in 26 countries, proving the game's popularity across different platforms.
LoA2 was endowed with the goal of "only angels, more than angels" since the very beginning. In the R&D phase, LoA2 underwent a full range of technology upgrade to deliver a picture quality comparable to desktop games. Meanwhile, the new playing mode broke the traditional turn-based limits and created an amazing gaming experience.
Feast of LoA series
LoA2 could not have won this honor without the support of the players. As the new year is around the corner, the annual campaign Year-End Celebration will be rolled out soon, during which players can share their moments with LoA2 and have chances to win great gifts. Other LoA games including Web and mobile versions will also send out tons of gifts. Gtarcade will also provide rebates for large deposits, so please keep an eye on news update on the official site.
Although 2016 saw an outburst of quality games, LoA2 still managed to win more honors, which demonstrated Gtarcade's strength in game development and IP utilization. In 2017, LoA series will embark on a fantasy journey and continue to bring more good news to the global players.
Check out the full winner list -> Facebook's 2016 Games of the Year

Official Site: http://loa2.gtarcade.com
Forum: http://community.gtarcade.com/forum.php?gid=3014
Facebook Fan Page: https://www.facebook.com/LeagueOfAngels2
GTArcade Game Platform: http://www.gtarcade.com